This video was to interesting to pass up.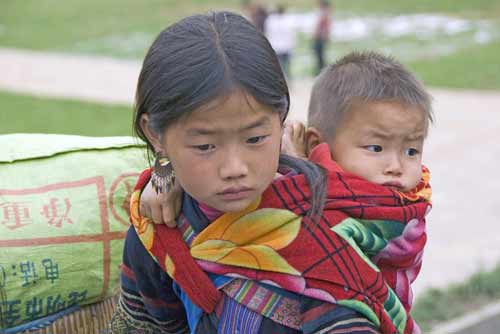 My son was in class the day the hospital called to tell me Cody was there. When I rang the school to tell him Uncle Cody had reappeared, that he'd overdosed, the first thing he said was, "Won't that affect his eyesight?"
Surprised by what seemed like a random and unconnected question, I chalked it up to his age [he was twelve], and fear. "I don't know son. I'm headed to the hospital now. You'll be going home with Josh tonight. I'll call you as soon as I know what's going on. I love you."
"Can't you come get me mom? I want to come with you."
"Not until I see what's going on honey. Ok?"
"I guess." I could hear the fear he was trying to cover up when he told me he loved me. "Drive safe!" he demanded.
After a week or so the seizures stopped and Cody was able to leave ICU. Mentally he was stark raving nuts. Even though friends advised against it I decided to take my son to see him. I wish I could say I'd made the decision because I thought it might help Cody come around, but at that time it's not where my head was at. All I kept thinking about was a commercial I used to see on TV, warning how drugs would fry your brain. The scene was someone cracking an egg into hot oil skittering in a skillet, then these words: This is your brain on drugs. I was determined to show my son what it really looked like when your brain is fried.
When we got to his room they'd tied his hands and feet to the bed. Initially, other than the restraints, he seemed fine. "Hi!" he said, chipper as a songbird.
Hi Uncle Cody! It's so good to see you!" No response.
I sat down in the chair next to his bed. My son walked over and put his hand on Cody's wrist. Which caused him to start scanning the room frantically. Eyes wild, he lowered his voice to a conspiratorial whisper, "They're here."
"Who?" I asked.
"The Russians! They're trying to kill me. Please, untie me. I'm begging you!  Untie me!"
So convincing he was my heart actually lurched in my chest. I looked out at the nurses hunched over the station in the hall, half expecting them to charge in and grab me us. Horrified, my son backed away from Cody slowly. I wrapped my arms around his waist, pulled him onto my lap. Tears ran down both our cheeks. No sign what-so-ever of my gentle brother, his kind Uncle.
We tried to bring Cody around for several minutes, asking questions about things he loved, people he knew. But he was busy listening for something far away. Shushing us so he could hear. All the while he muttered, head turned slightly to the left, like he was talking to someone. Hatching up some sort of plan.
The room felt dangerous. I found myself beginning to question if what he was ranting about might be true on some level. Scanned the room for water, couldn't wait to take another handful of Zanax. Get the hell out of there.
Suddenly, he turned his crazed gaze directly on my son. Yanking and flailing his body up and down, he twisted like an animal in trap, started shouting orders; a loud angry booming demand that made us both jump in our seat, "Push my bed over to the fucking window! Do it! NOW! I'm not gunna let um drug me again! They're gunna kill me! Push me over to the window so I can jump!
A terror colder than Siberia in the dead of winter fell over me. I tried one last time to bring him back, "Cody! It's me, Leslie! It's me and Mitchell! We love you! Cody! Cody!"
Locking his dead eyes on us, lips curled, teeth bared he snarled, "If you're not gunna help me, get the fuck out!"
I was shocked. Until that day I'd never experienced any sort of violence or anger from him. In fact I'd always thought he'd be better off if he'd gotten angry more. I really believed his "turn the other cheek" way of being had become a serious defect. Often I'd wondered how it served him to be so loving toward others who'd hurt him. If it made him feel better about being so self-destructive.
Slowly, like humpty dumpty, the fragments of Cody began to put themselves back together. Once the Cody I knew was again the guy speaking through his face, we discovered that he was blind. Sitting in his room with him, I flipped on the TV attached to the wall at the foot of his bed. The two of us sat staring at the screen when he whispered, so quiet I almost didn't hear him "Les, I can't see."  He also had a sort of continuous epilepsy; not knowing when a leg would shoot out from under him, drop him like a gunshot. His arms had minds of their own. Flailing themselves randomly, like the branches of a tree in a violent windstorm.
The first time we ate in the hospital cafeteria he ended up throwing his Dr Pepper all over the woman sitting behind us. He was trying to take a sip when suddenly, a cruel hearted puppeteer yanked the string attached to his arm, causing it to fly up and back, raining soda all over her.  She leaped out of her seat! Glaring at my brother, cold as ice, she hissed quietly between gritted teeth, "What the fuck is your problem you freak?!" Then stormed off.
Hopelessness entered my heart. Everything turned gray as I began to realize what we were up against. My son looked to me for some sort of sign as to what he should do, say. Cody began to cry, his voice like a small scared child, "I can't do it Les. Look at me. How am I gunna live?"
Because he was blind, had no control over his arms I had to hold his penis so he could pee in a plastic container the hospital provided. Wipe his ass. Looking back I think I was in shock. I showed up everyday just the way I had when he was electrocuted as a child. Trying my best to put on a strong hopeful face; Don't Cry, was the mantra I chanted on my way from the parking garage to his room.
After some weeks had passed I mustered the courage to ask him what had happened. What exactly had sent him over the edge? He lied to me. For the next several months I listened to him lie to everyone who asked him what happen. A fiction so articulately created he started to believe it himself. Every day was the same. Wanting to wake up, have it all be over, we went through the motions. Pretended it was going to turn out alright, when deep down we both knew it wasn't.
Christmas came. His only concern was getting his son a gift. Something special that he would never forget. "I have to do this Les. Please, can you help me? I'll pay ya back as soon as I get outta here." The problem was he didn't have a pot to piss in and neither did I. The bigger problem was that I thought I knew what he was feeling and why. Both of us swaddled in the shame of addiction I took his fear on. Sold myself to buy his son a gift. Signed the card Love, Dad.
Related articles
I've written this for the Trifecta Writing Challenge:   www.trifectawritingchallenge.com.
This weeks word is cheap.
I am working from the third definition as stated in the rules.
a: of inferior quality or worth: tawdry, sleazy
b: contemptible because of lack of any fine, lofty, or redeeming qualities
~
They call me skeezy
but I'm just teasy;
tawdry tattoos highlight
my delectable derriere.
Nice
ain't gunna pay the rent.
Naughty
keeps the lights on.
It ain't easy bein cheap
upkeep costs money.
~